Will & Grace Season 4 Episode 3
Please click F key on your keyborad to enter full screen.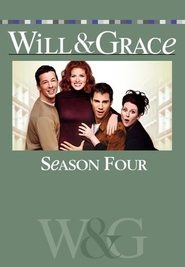 Will & Grace Season 4 Episode 3
Jack is puffed up with paternal pride as he escorts his long-lost teenaged son Elliot to a junior high school dance but not before he coerces Grace into posing as Elliot's date – which only revives her own tortured memories of rejection from school dances many years before. Elsewhere, Karen has great fun at her lawyer Will's expense when she continues to capriciously summon him for bogus ""emergencies"" – that is, until she really needs him.
Episode Title: Crouching Father, Hidden Husband
Air Date: 2001-10-11
Year: 2001