Please click F key on your keyborad to enter full screen.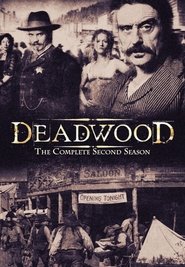 Deadwood Season 2 Episode 8
Wolcott reports his gold-claim acquisitions to his employer, George Hearst, and Nuttall shows off his new bicycle. Meanwhile, Miss Isringhausen reaches an agreement with Swearengen, who also meets with Bullock to discuss alternatives to annexation.
Episode Title: Childish Things
Air Date: 2005-04-24
Year: 2005