Please click F key on your keyborad to enter full screen.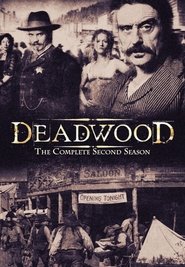 Deadwood Season 2 Episode 6
Merrick gives a schoolteacher a tour of the camp. An influx of Chinese labor enters the workforce. Swearengen is finally able to honor appointments. Alma suggests the idea of a bank; and Bullock insults the owner of a gold claim.
Episode Title: Something Very Expensive
Air Date: 2005-04-10
Year: 2005