Please click F key on your keyborad to enter full screen.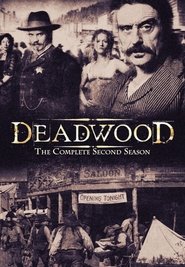 Deadwood Season 2 Episode 10
Cochran's ominous prognosis puts the camp on alert. Smallpox survivor Andy Cramed returns as a minister. Swearengen asks an unlikely pair to pull a scam on Commissioner Jarry. Martha Bullock has second thoughts about staying in Deadwood.
Episode Title: Advances, None Miraculous
Air Date: 2005-05-08
Year: 2005